Sandwich Catering
Los Angeles's Premier Sandwich Caterer Near you
It all starts with amazing ingredients
Followed by our recipes and service.
Quick and satisfying.
We know planning your event takes a lot of time and energy, and we're here to make you look good.
Our deli sandwiches are chef-driven using quality ingredients from local farms, food artisans, and local vendors. The value and taste of our catering menu is proven by our track record of satisfied clients.
Each sandwich in our platters is cut in half and arranged for easy distribution with choices for most dietary restrictions. (vegan, vegetarian, gluten free and pescatarian). Scroll to the bottom to view our latest sandwich selection.
Schedule Online
Use our online ordering to schedule your order or give us a call (323) 505 6383
Personal catering concierge
A dedicated concierge is assigned to your during your entire order. One point of contact every time.
Doing good.
Each order you place helps feed somone in need. Read about our
efforts
.
Wrap Catering
Assorted wraps available.
An alternative to sandwiches
We take our delicious sandwich recipes and use high quality flour wraps in a variety of flavors to bring your our wrap platter.
We feature
-tomato wraps
-spinach wraps
-flour wraps
-wheat wraps
Mini Sliders & Mini Croissant Sandwiches
Bite sized and full of flavor
Mini Sliders
When full sandwiches are too much you can consider ordering our mini sliders as a fun and yummy way of serving your guests. We feature four flavors of sandwiches that include beef, tuna, mozzarella and turkey. Perfect as an appetizer or an inexpensive way of serving large groups.
Mini Croissant Sandwich
Butter croissants from Bread LA are absolutely delicious and it's these croissants that are front and center in the mini croissant sandwich tray. We feature three flavors including turkey, roast beef and tuna.
Boxed Sandwiches
Individual serving packages for our sandwiches.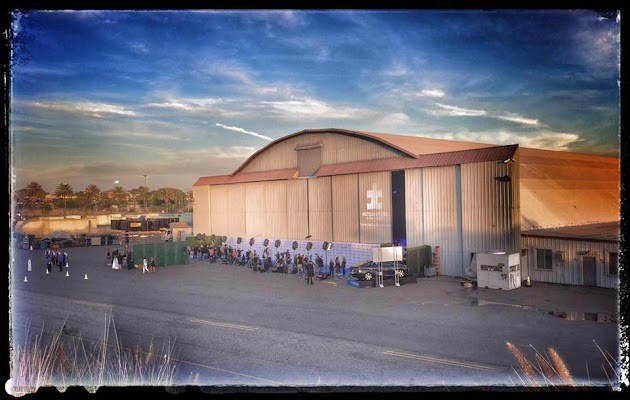 5 Combination packages
Boxed lunches are a convenient and all inclusive way to serve both small and large groups where conveniene and speed of distribution is key.
We offer several packages that are designed to fit any budget and requirements. Try it for your next medium to large event.
Seasonal Sandwich Selection
An ever evolving creative endeavor.
Chipotle All-Star
An absolutely delicious chipotle aioli spread served on our ciabatta bread with turkey, salami, ham and pepper jack. This sandwich is loaded with protein and flavor.
Santa Fe wrap
A southern style chicken wrap with a mix of beans, corn, tomatoes on a very special cilantro buttermilk sauce. Tangy, light and delicious. California Club
A classic club sandwich on our sour dough bread with lettuce, tomatoes, premium smoked turkey, bacon and wisconsin swiss. Sweet Pete
Wholesome farm raised bacon prepared with a brown sugar glaze rip tomatoes, lettuce on our french baguette. Chicken Caesar Ciabatta
A recipe for a light and refreshing chicken breast sandwich made with a creamy caesar spread, lettuce, tomatoes on our rustic ciabatta.
Country Smoked Turkey
Premium smoked turkey breast sliced thin for a great flavor. Served on an assortment of our gourmet breads with lettuce, tomatoes.
Pesto Chicken Sandwich
House made pesto with grilled chicken breast topped with baby mixed greens, onions and a delicious balsamic based topping.
Chimi Beef and Cheese
House made chimichurri sauce with thinly sliced roast beef and cheese on a french baguette.
Cranberry Albacore Tuna
A recipe that has been in our family for decades and loved for its ight and sweet flavor, which we top off with tart cranberries, mixed green and tomatoes.
Smoked Ham and Swiss
Another classic with no compromises in quality of the smoked ham and the smokey pepper jack we use.
Vegan Falafel
A vegan friendly sandwich non-vegans will love. Our special house made vegan falafel recipe is baked to perfection for a healthy and delicious lunch meal served with a tahini sauce and diced tomatoes.
Mozzarella & Tomato
A classic vegetarian sandwich featuring a delicious pesto sauce with tomatoes, fresh mozzarella, roasted bell peppers, mixed greens and a balsamic dressign on a ciabatta roll. Feta Greta
A take on the traditional greek salad but this time as a crunchy and savory sandwich. We use romain hearts, imported feta cheese, topped with kalamata olives, roasted bell peppers, red peppers, dried mint and balsamic for an awesome vegetarian sandwich.
Chicken Curry Ciabatta
A new addition to our menu featuring a delicious combination of curry and spices with a touch of honey served with grilled chicken breast and organic greens.
Each order you place feeds someone in need.
For each order you place with good heart we make a donation to the local food banks in Los Angeles.
Together we can help provide nutritious meals to those who are less fortunate in our community.